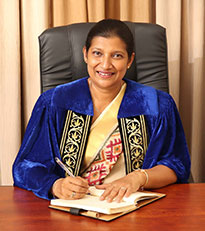 Welcome to AGS. AGS is a vibrant, progressive and friendly teaching and learning environment that is clear in its goal oriented direction in achieving the outstanding results of our Pupils, Subsequently, our prime objective is to develop students as informed and proactive problem solvers in a ever changing and ever challenging world. Our professional yet caring staff works together to facilitate our students through creative, innovative, inclusive and comprehensive classroom programs that are well recognized by the government of Sri Lanka.
While providing the education in English medium, we recognize, value and promote our, rich culture and customs. Hence our behavior management program stems from a foundation of strong values and cultural heritage. Our school motto of Determination, Discipline and Dedication plays a crucial part in fostering personal development of each student. Our students are proud to be a part of Asian Grammars, hence provides students with strong sense of belonging as a one family.
It is an absolute pleasure to welcome you to AGS and I encourage all prospective parents to take the opportunity to visit our award winning school (National Productivity 1st Place in Sri Lanka) and to see what kind of a teaching and learning environment that facilitates your child's learning.
This web site is designed to provide an up to date Snapshot of our vibrant learning community. If you have any further inquires about the school please don't hesitate to call numbers below.